(CNN) -- Public school officials in Chicago, Illinois, are recommending approval of a "gay-friendly" high school because harassment and violence are causing gay students to skip class and drop out at alarming rates.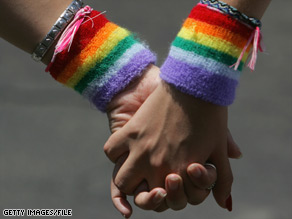 School officials say the proposed school would offer a welcoming, harassment-free environment for gay students.
"It is not going to be a 'gay high school,' but yes, in a way, it is meant to target kids who feel they have been victims of bullying for their sexual orientation or perceived orientation," Edelman said.